Mathis Altmann – More Than Yesterday

2019.01.04 to 2019.04.07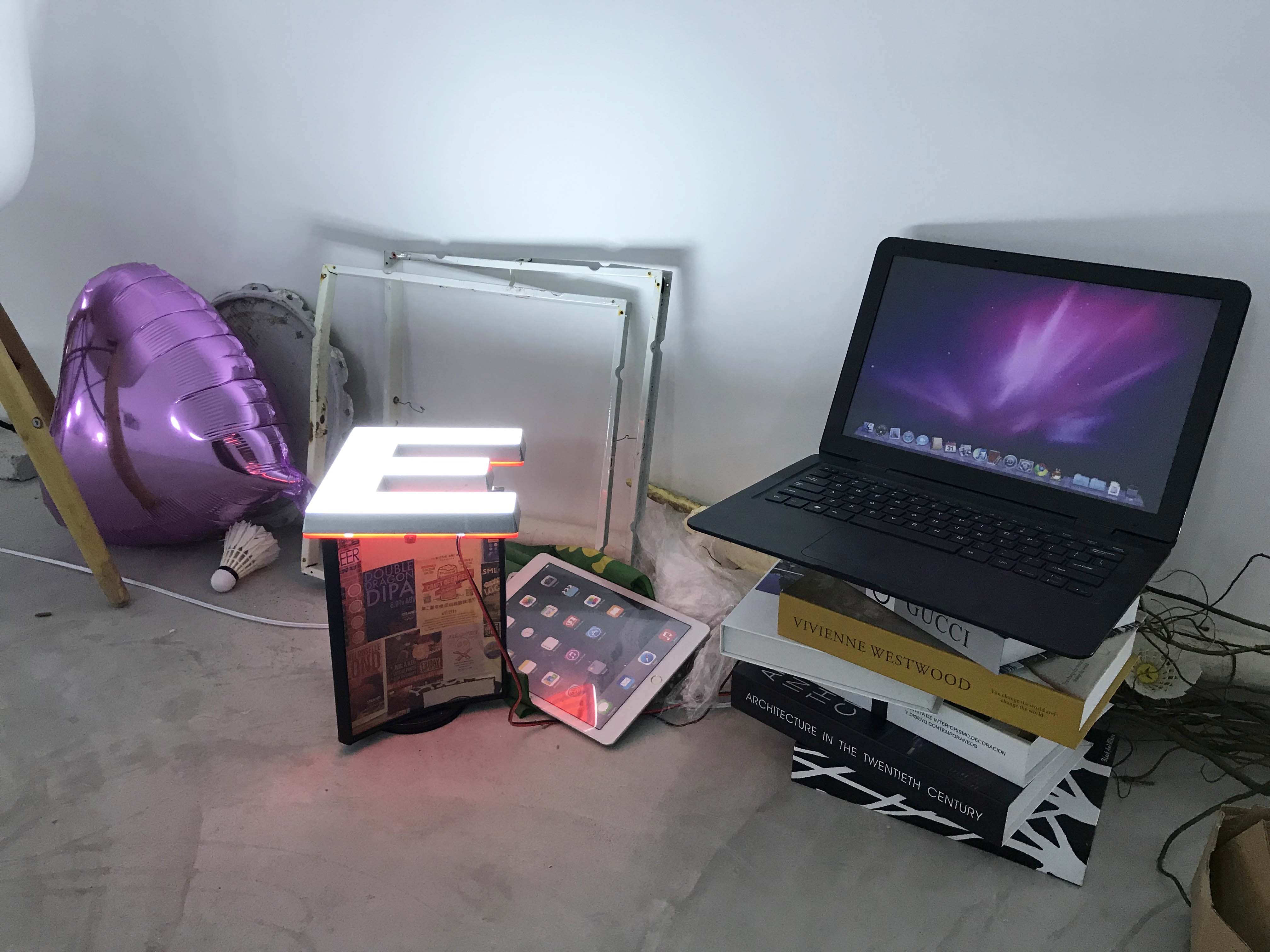 More Than Yesterday starts with bottomspace. A modified garage newly

turned white cube, placed in a flourishing, to be creative/art-hub in

Guangzhou, Haizhu district. Still an area of ongoing construction, workers

improving buildings that will host the latest undertakings by creative

workforces. Fashion designers, photo-studios, entrepreneurs, and

contemporary art galleries mingling together with dumpling producers,

craftsmen, a manufacture of prosthesis, and after work badminton players.

Artificial limbs occasionally cross the path.



Bottom-Up.



The creative enclave seems hard to find, the way up leads through small,

maze-like traditional alleyways between apartment buildings. Densely

populated, filled with grocers and domestic commodity vendors.

Workshops and restaurants spill into the streets. The neighborhood stays

to the core. No matter what, you don't need to go anywhere, you can find

everything here.



Unimpressed by upgrades.



Illuminated letters in Westeinde Caption typeface are dispersed through

out the space, reading: M O R E T H A N Y E S T E R D A Y.

Commissioned at a local sign-shop, one of many who serve the coming &

going merchants with fast-paced manufacturing expertise for their

corporate needs. Here the writing operates as a backdrop in order to

choreograph an enterprise with no discernible point.



Mind your own business.



Right after the show opens, bottomspace will be abandoned. The main

initiators will be gone and the space will turn semi-public. No appointments,

no phone calls. No hosts, nobody on guard, the doors remain open. Private

turns public. bottomspace becomes remote.



Globalized leftovers.



This year marks the 40th anniversary of China's economic reform and

opening, the permission for entrepreneurs to do business, resulting in the

most dramatic poverty reduction in history. If new money is made, it also

requires itself being spent on new things. Enabling the idea of shaking off

the old and putting down nostalgia with bloodshed. Unless the neighbors

next to bottomspace recollects acute remembrance in a manufactured

fashion, reads in caps lock: WE ARE THE WORLD.



No QR code to enter.



More Than Yesterday remains idling. This time, no fiscal achievements

will be made, rendering the investment obsolete in order to reboot the

commodified settings of the mind.



This show marks Mathis Altmann's first artistic appearance in the People's

Republic of China. Born 1987 in Munich, Germany, works and lives

between Los Angeles and Zurich. His work has been exhibited widely.